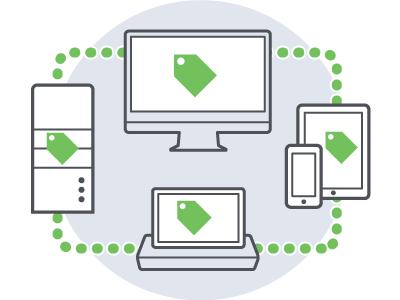 Collect
Tag Management is the foundation for gathering great digital data.
We can help you maintain tags and keep the data flowing.
We have extensive experience with the following technologies:
We maintain a technology-agnostic approach that spans the following key areas:
With great power comes great responsibility…
Implemented well, a tag management solution (TMS) becomes the backbone to your digital business. However, when mismanaged, tag management solutions can quickly become the main source of data issues.
With over 50 tag management deployments, we're confident that we've come across the majority of scenarios that could be thrown at us. For example, we are adept at getting to grips with complex tag editing/access privileges; sub-brands of sub-brands of brands within a business; complex regional structures across a global business; or even a situation that involves predominantly non-Javascript executing devices.
With so many tag managers to choose from, we understand how difficult it can be to make a decision over one – or even whether you should have one based on the varied platforms you may operate on. If you're in a position where you think you need a TMS (or perhaps have a
TMS and don't think you're getting the value you expected) then we want to speak with you. We're a little geeky with this stuff, but we have also been on the client-side of the fence – so we can explain your options in jargon-free language.
Let us help you understand the benefits of tag management systems.